Health Care
J.K. Organisation is constantly adding value to the health care system to improve the lives of those suffering from complex health conditions. Driven by its core value of Caring for People, it has set-up several Hospitals and Health Care Institutions, extending from primary to the super specialty levels, to the society. The Organisation conducts various health camps from time to time for the local population around its facilities in the rural corners of India. It has also been investing on several research programmes to combat the health challenges of a modern society.
PSRI Hospital, New Delhi
Pushpawati Singhania Research Institute (PSRI) for Liver, Renal and Digestive Diseases, is South East Asia's first institutes providing advanced and comprehensive medical and surgical treatment for Digestion related diseases. Its core specialization is in the treatment of aliments related to Liver, Kidney, Gall Bladder; Pancreas and Gastro intestinal Tract systems, Liver, Renal and Digestive Diseases which are highly prevalent in India, and account for a significant high rate of mortality.
PSRI was established in 1996, with a view to provide curative and preventive medical care through a caring environment. While Gastroenterology and Nephrology remain the key thrust are of the Institute, General Medicine, Geriatrics, Endocrinology and Paediatric Gastroenterology are also part of the institute's domain area.
Other Healthcare Centres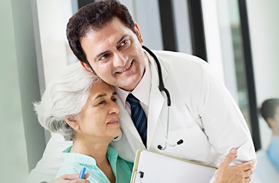 JK Institute of Radiology & Cancer Research, Kanpur
Lakshmipat Singhania Institute of Cardiology, Kanpur
Mother & Child Health Institute, Jaipur
Kailashpat Singhania Institute of Medicines, Kanpur
Lala Kamlapat Memorial Hospital, Kanpur
Special projects for Family Welfare & Population Control Programmes